Chiropractor Robert Barnum D.C.
Dr. Lewis Barnum has been in practice for the past 30 years. He is a graduate of the largest chiropractic university, Life Chiropractic University in Marietta, Georgia. While attending Life College, Dr. Barnum was one of the first rugby players who lead the way to many state and national championships. 
Dr. Barnum is the co-owner of Cape Carteret Aquatic & Wellness Center. This full scale health club has been instrumental in improving the quality of life for senior citizens all the way to teaching babies to swim. Dr. Barnum enjoys spending time with his wife fishing, diving, wind surfing and gardening. They have two children, one in the Navy and one currently in the Peace Corp.
Chiropractor Jason Ross D.C.
Dr. Jason Ross, a West Carteret Graduate from the class of 2008, continued on to receive a Bachelors of Science at Wingate University. During his studies at Wingate University he was a head lab assistant where he led labs such as Cellular and Molecular Biology. Dr. Ross enjoyed giving back to the younger class as a Peer Mentor in which he helped ease the transition for students into college.
Upon Graduation from Wingate University in 2012, Dr. Ross attended Palmer College of Chiropractic in Port Orange Florida. During his time at Palmer Dr. Ross was active in the Gonstead Club where he taught adjusting technique and led the club as President for six quarters.
Dr. Ross is grateful to be back serving Carteret County at Barnum Chiropractic Center where he strives to sit along side all patients and guide them through the process of decreasing pain and maintaining overall health. As always, Dr. Ross looks forward to meeting all perspective patients and providing a no charge consultation to discuss their problems and the ways in which he can help them achieve their goals from decreasing pain to living a healthier lifestyle.
Angelia - Office Administration
As an Office Administrator, my job is to oversee the office operations and I am committed to making our patients and their families experience in our office an amazing one! I joined the Barnum Chiropractic team in 2015 and have over 17 years of medical office experience. My goal is to incorporate the wealth of knowledge and customer service that I have acquired over the years to best serve our patients and their families.
I am a Carteret County local, in which I still reside, along with my husband and three children. I'm always ready for a boat ride and, together as a family, we enjoy summers at the Cape.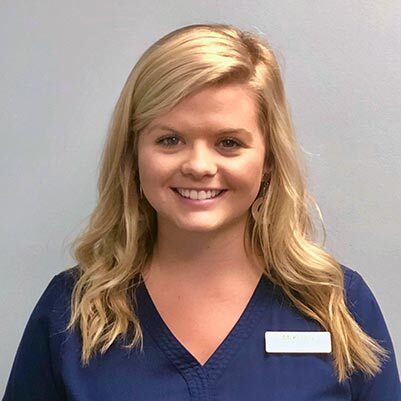 McKenna - Certified Clinical Chiropractic Assistant
I have been a part of the Down East community my whole life. I was an early graduate from East Carteret High School and I became a Certified Chiropractic Clinical Assistant in January 2018. Working as a Chiropractic Assistant, I have the ability to help others achieve their goal to become healthier and get back to doing the things they love!
It is very rewarding to be a part of our patient's improvement and healing. As a Certified Chiropractic Clinical Assistant, I have been able to bond with each patient to make them feel comfortable and show them that I genuinely care. If I'm not working at Barnum Chiropractic Center with patients, you can usually find me out fishing or at Shack! I love calling the Crystal Coast home and the wonderful people of this community my family!
OFFICE HOURS
---
Monday
8:00am - 12:00pm
2:00pm - 6:00pm
---
Tuesday
8:00am - 12:00pm
2:00pm - 6:00pm
---
Wednesday
8:00am - 12:00pm
2:00pm - 6:00pm
---
Thursday
8:00am - 12:00pm
2:00pm - 6:00pm
---
Friday
Closed
---
Saturday
Closed